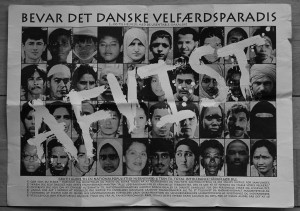 Working Paper / 2006
Abstract:
Currently, terrorism provokes a widespread feeling of insecurity and global reactions to the terrorist attacks. This is not simply because it poses a substantial threat to society and to the lives of individual citizens. The relatively rare incidents of terrorism cause emotional overreaction because they challenge and intensify the contract that supersaturates today's society.
In the welfare society one can observe the existence of a diffuse but widespread social contract, which has become the single most cohesive element in the social fabric. According the terms of this contract, we agree to care for all and everyone and improve our wellbeing at an individual and collective level. Through its concrete institutions and organizations, the welfare society provides its citizens with a whole range of offers that he or she is unable to refuse. The agreement on perpetual self-improvement and mutual amelioration pervades an organisation and work culture in both the public and private sectors which encompasses our entire existence.
The common aim of the furtherance of humanity has enabled us develop in multi-faceted ways. But at the very same time it establishes a logic of mutual self-sacrifice. We agree to cure one another to death.